For anyone who wants a bi-monthly reminder about all of the culture, design, architecture, food, liturature, and people that make up the New South.
The most recent issue highlighted several small southern towns for live, work and play; a beautifully written article by Tom Brokaw about his beloved lab bird dogs; and something for specifically for you NYC folks.
If you are not quite up for another magizine subscription, at least wander through the
website
.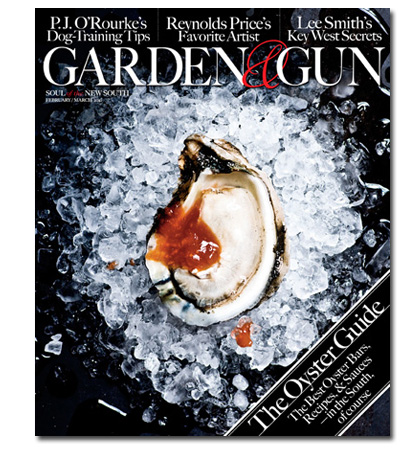 Disclaimer: There are sporting, often hunting, realted articles, which is not exactly my cup of tea, but the rest of the magazine is worth it.